I really love Motorola Phone Tools. When it works, it allows me to easily back up contacts, messages, and photos from my phone to my computer. It lets me upload new mp3 ringtones and spiffy background wallpapers, and it lets me type text messages on my computer's keyboard.
It doesn't work very often, though. I spent all morning trying to re-install the software and connect my phone. I did manage to get a successful connection, but I now can't get another. I should never have unplugged the thing once it worked.
During the short time that the software worked, I downloaded these images that were sent to me from Austin: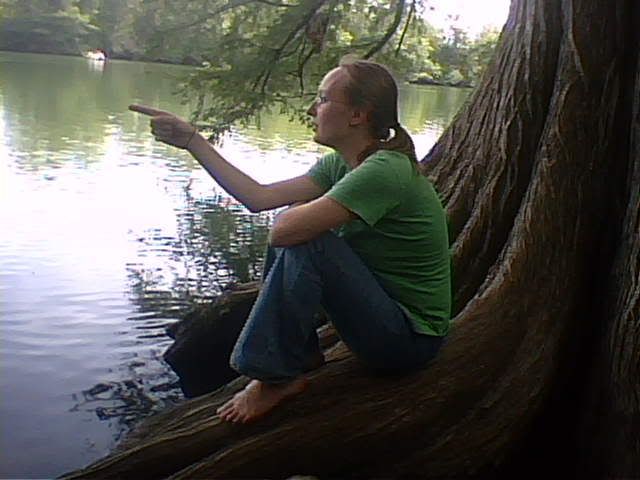 A beautiful woman pointing at nothing apparent.


I really hope that I can get the phone and the computer to play together in the future. Most of the time, I just don't bother using the phone's camera because of the hassle involved in getting those pictures somewhere
useful.
Any tips on making Motorola Phone Tools play nice with a PEBL U6?